Make your uni room feel like home for under £25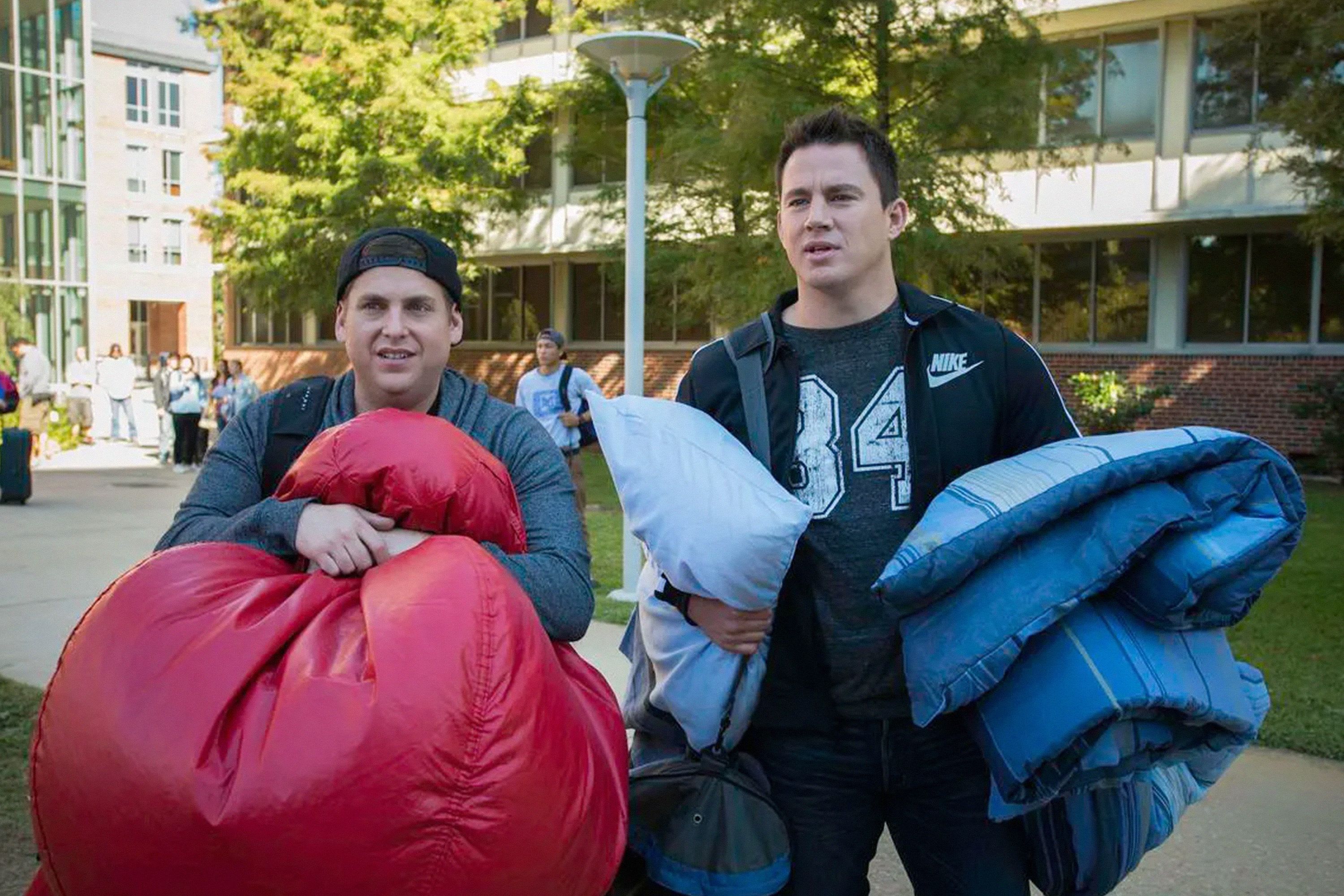 From hard to kill indoor plants to contemporary art prints, here's how to make halls feel like home
So, you've started to settle into uni. You survived freshers week (just about) and your first lecture was actually pretty interesting, but on the days you've spent lying in bed recovering from the night before, your room still feels empty. It doesn't feel like home yet.
It's normal to feel homesick when you move out for the first time, especially if you've gone to uni in a city that's miles away from where you grew up. Getting as far away from your hometown as possible might have felt like a good idea at the time, but there are moments when it can get a bit lonely. While you might not be able to order your mum's Sunday roast to your door, there are some ways you can make your uni room feel more like home.
Decorating your space doesn't have to be expensive. Maybe you've already picked up a poster or plant from a fair at the students' union. Making a house feel like a home is all about the little details – a nice candle to light as you wind down in the evenings, or a favourite mug for your morning coffee. A print on the wall or a magazine on the shelf can be all you need to add a touch of personality to a space.
So, we've put together our pick of homeware bits for under £25 so you can fix up your space on a student budget, saving your cash for the next big night out or trying that fancy coffee shop down the road. From indoor plants to statement cushions, here's how to make your halls feel like home.
GREEN ENVY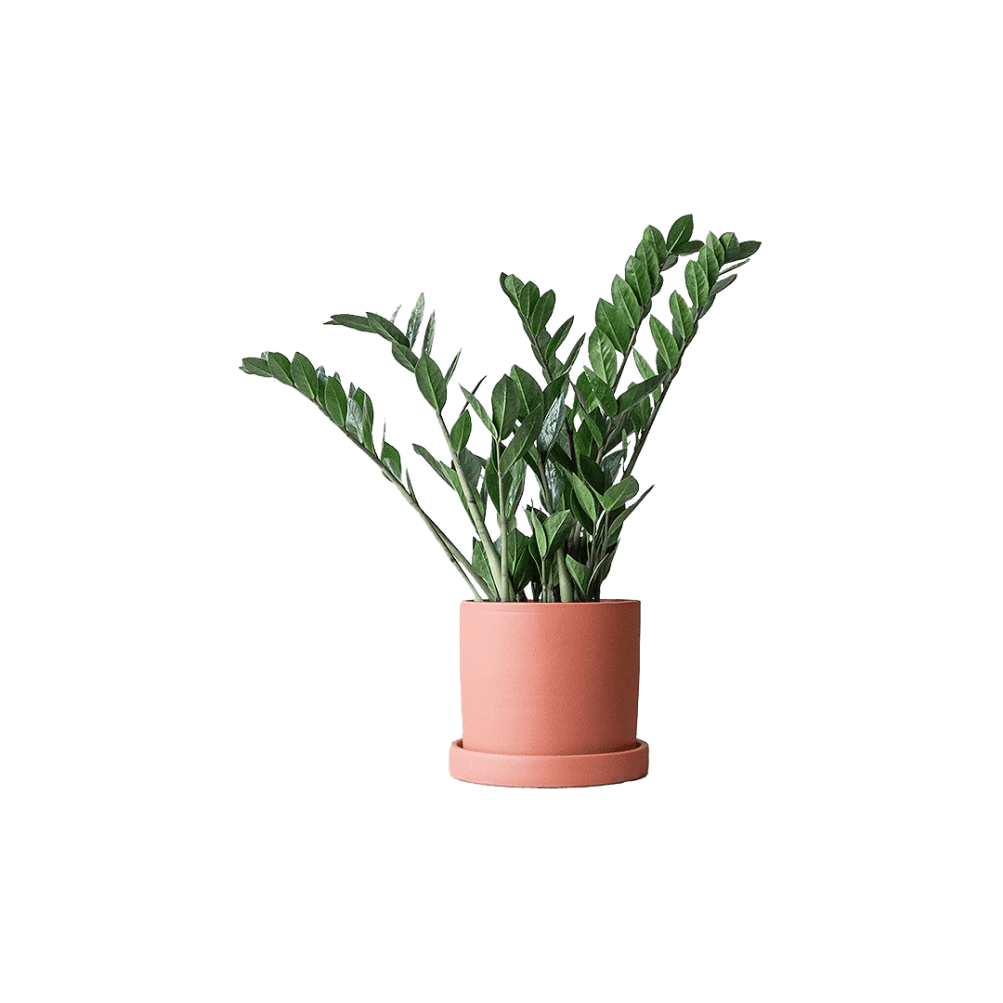 Having a house plant makes it feel like you have your shit together, even when you don't. This ZZ plant is super easy to care for, surviving in low light and needing to be watered as little as once a month. So you can pop it in a dark corner and boast to all your friends about how you're a plant parent now.
MODERN ART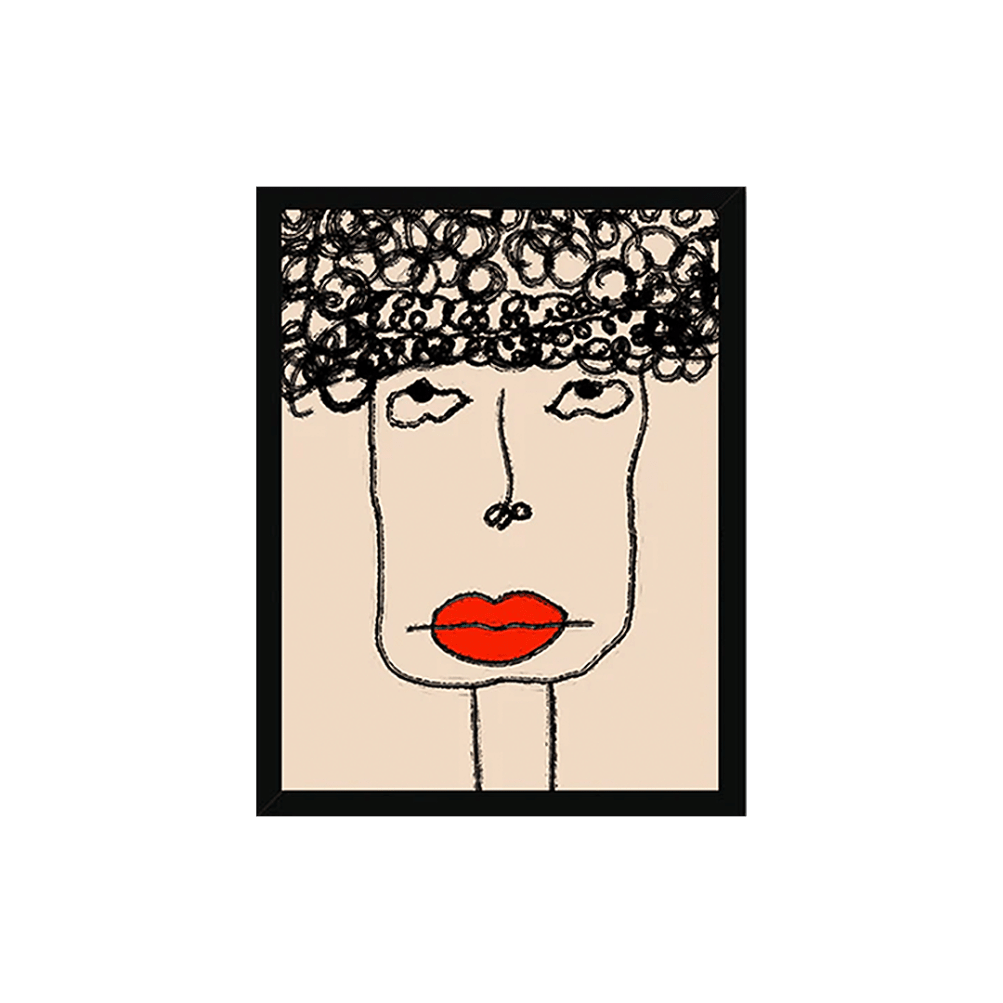 Patty Red Print
The Brown Hues
£25.00
If you want to swerve the uni wall clichés – a Nirvana poster, the Trainspotting 'Choose Life' speech, a Mandala wall hanging from Etsy etc. – then opt for a contemporary art print like this one by Lagos-born, UK-based visual artist Theresa Olloh to add a unique and uplifting touch of design to your space. Just remember to use White Tack so you get your deposit back.
MORE SEX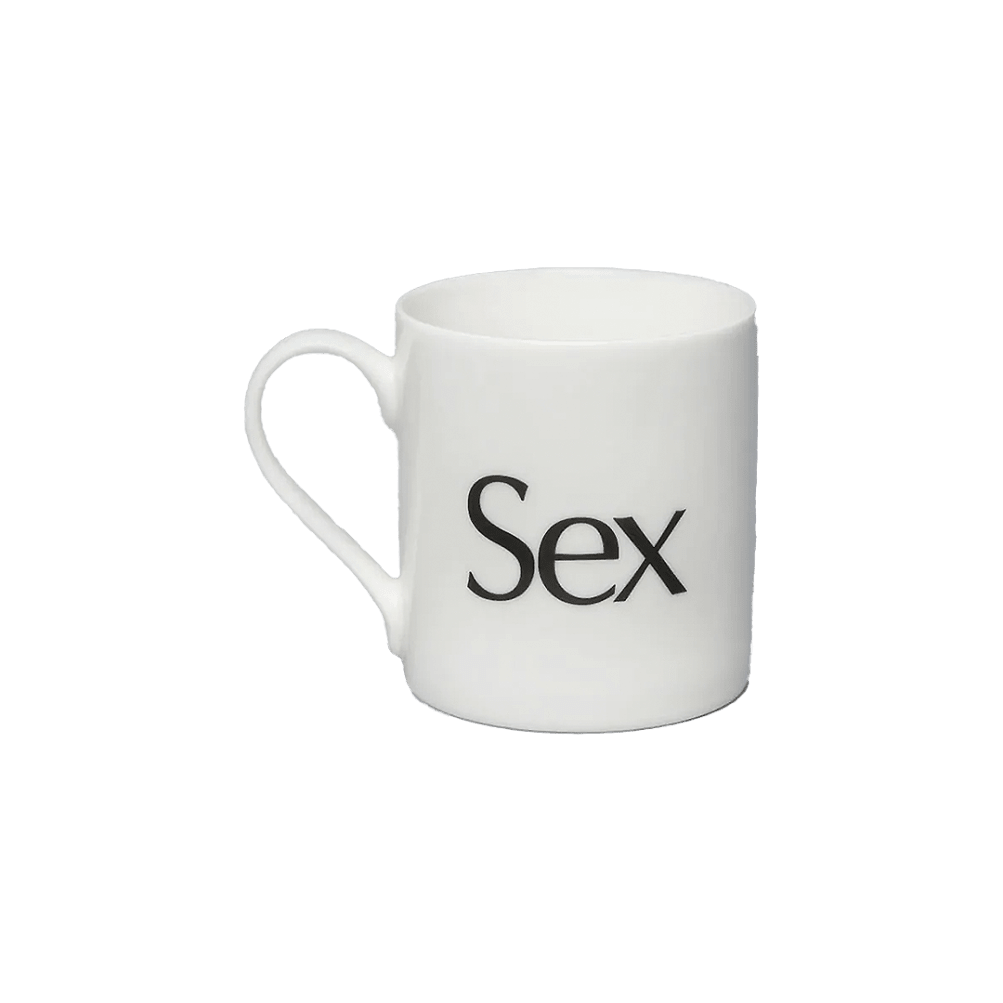 When you're sharing a flat with people you've just met, you need an easily identifiable mug to call your own. This provocative number from Christopher Kane's More Joy line of trendy everyday essentials does just the trick. Its bold "Sex" print will add some kinkiness to your day, even if your uni sex life so far has consisted mostly of crap one night stands.
CLEANSE YOUR SPACE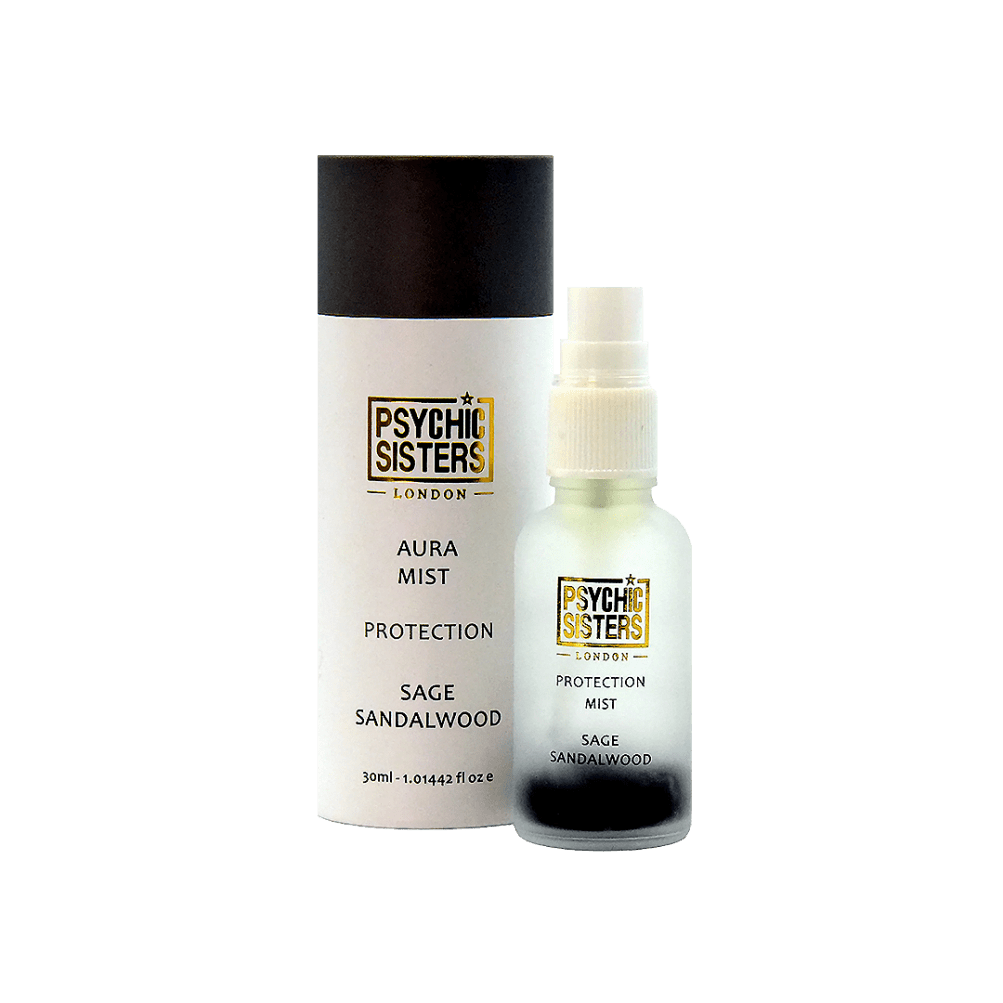 Protection Mist
Psychic Sisters
£14.00
Wave goodbye to negative vibes and rid your space of stagnant energy with Psychic Sisters' cleansing aura mist. Simply spritz around yourself and chant the affirmation, "I am protected and safe" ten times to promote feelings of stability, relaxation and security. The unique formula is a combination of Reiki-energised natural spring water, sage, sandalwood, orange and spearmint aromatherapy oils and Black Obsidian crystal gemstones to deflect negative energy.
PRETZEL PLUSHIE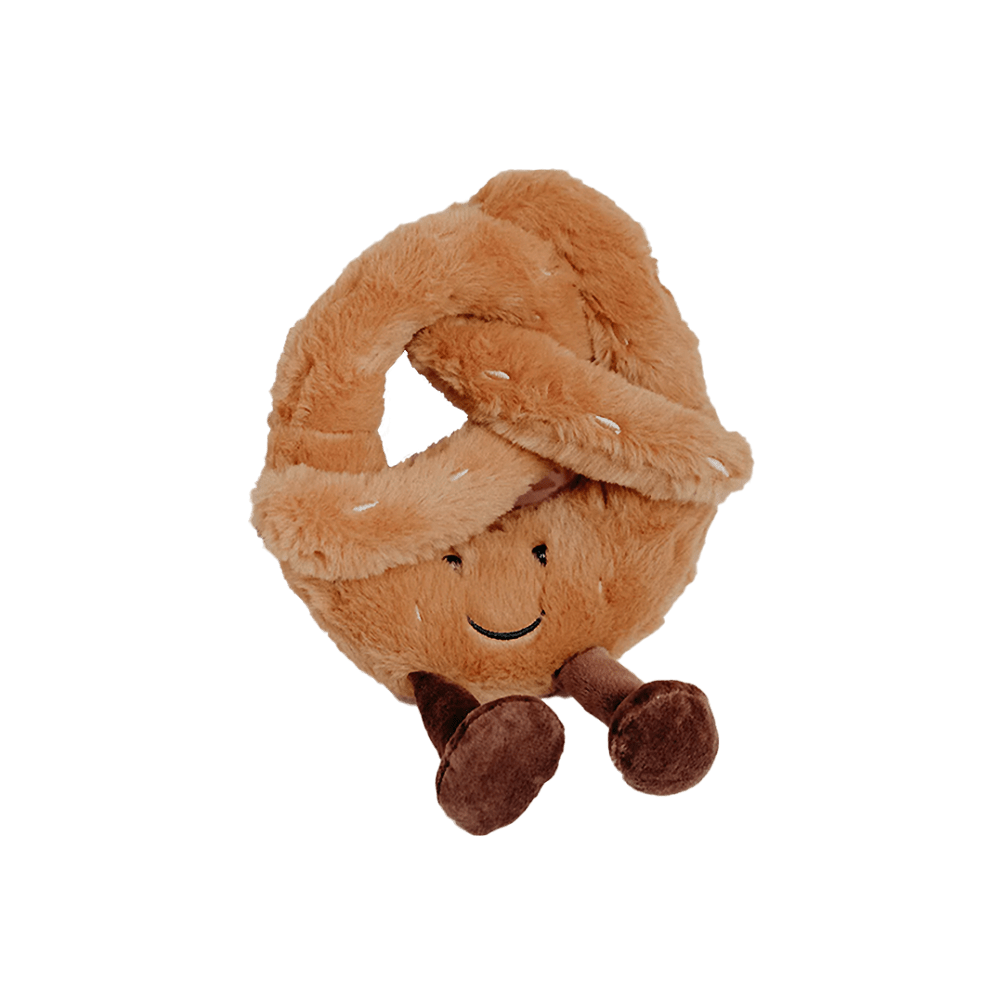 Pretzel Plush Stuffed Toy
ajouter
£19.99
Imagine coming home from a long day at uni to see this adorable pretzel plushie waiting on your bed. How could you not feel more at home? Maybe you left your childhood teddy bear in your teenage bedroom out of embarrassment, but at some point you'll end up admitting that the true mark of adulthood is admitting that cuddly toys have no age limit.
WELL READ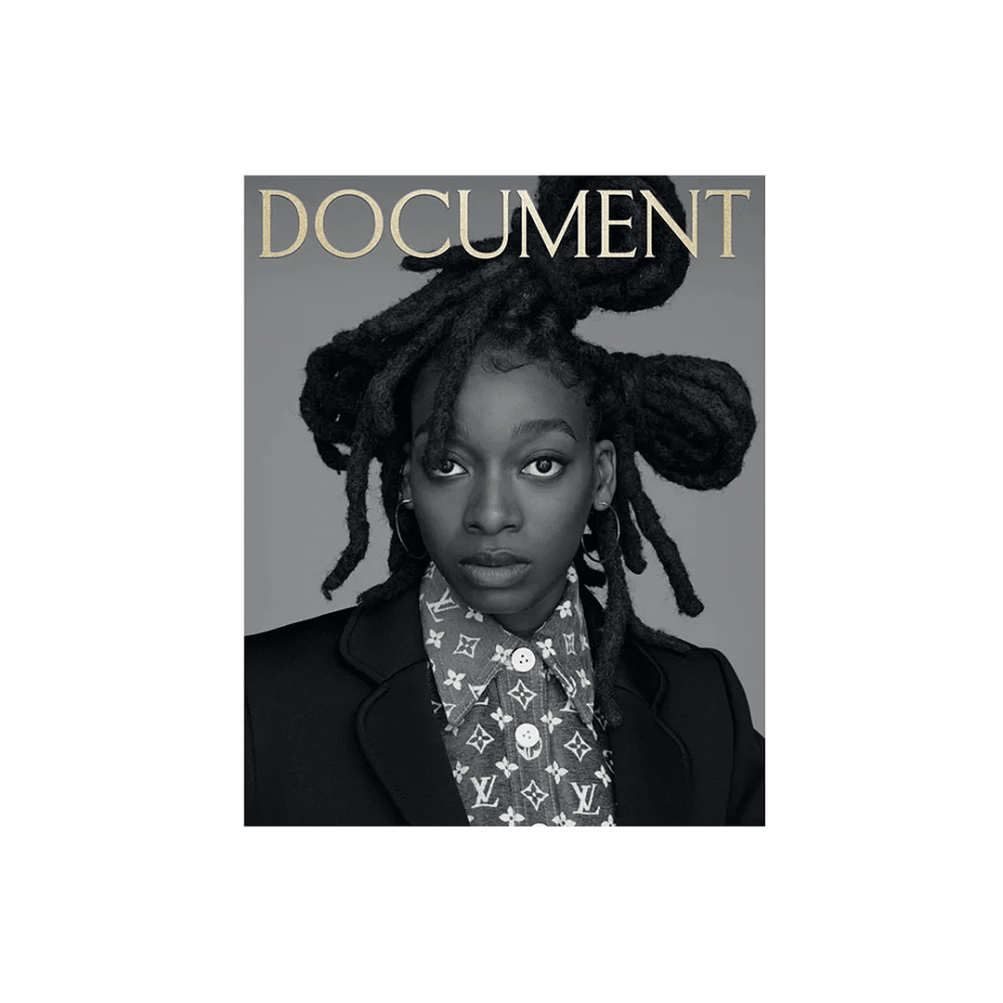 Document Journal
Earl of East
£15.00
A beautiful book or magazine can double up as both homeware and reading material. Buff up on your cultural knowledge with Document Journal, a biannual magazine spotlighting independent fashion, art, film and literature. Recent cover stars include Little Simz, Sigourney Weaver and Joan Didion. It'll come in handy when you're in the mood for procrastinating on your uni reading by reading something else.
POWER TO THE PEOPLE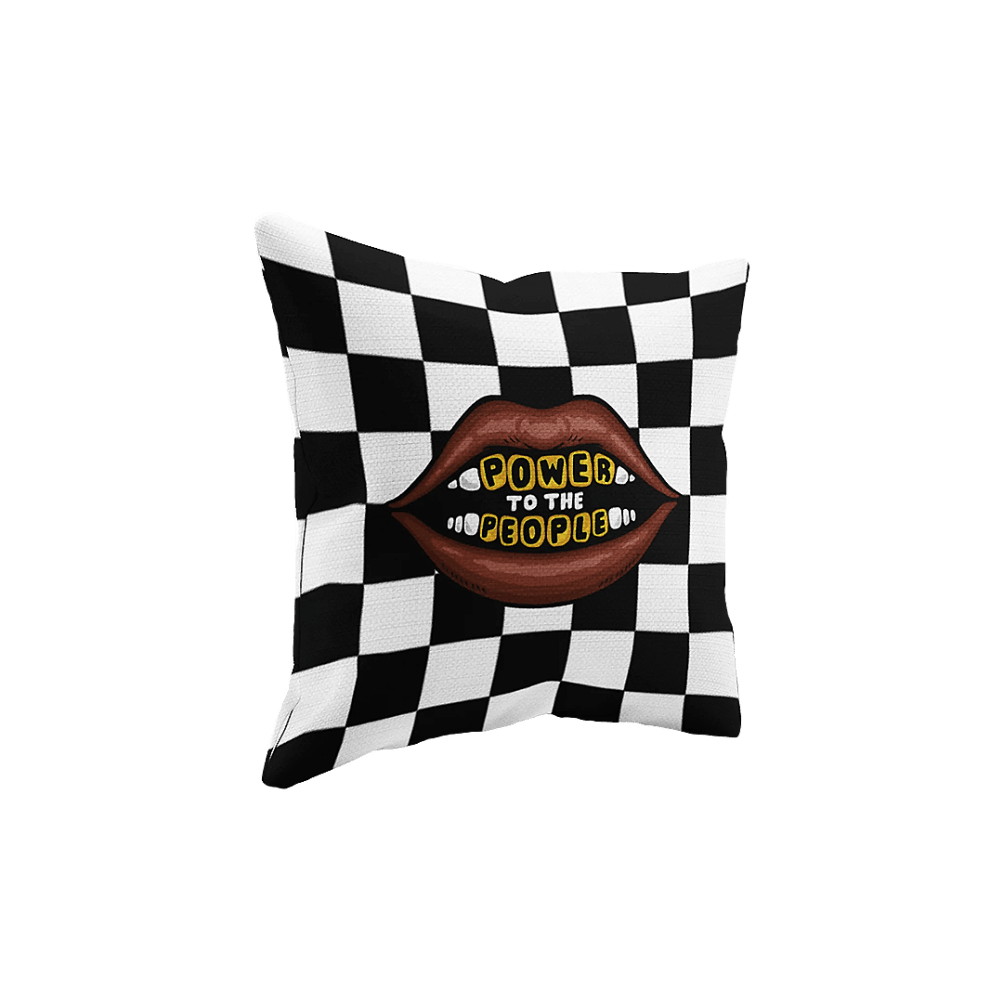 Power to the People Cushion Cover
Wavey Casa
£14.00
Practice what you preach in your politics seminars with Wavey Casa's Power to the People cushion cover, a brilliant low-budget way to express yourself through your interior space. It's one of the best ways to brighten up dull decor and add some personality to your room. Use this one solo or pair up with another of Wavey's checkerboard print offerings for a bold more is more effect.
FRESH KICKS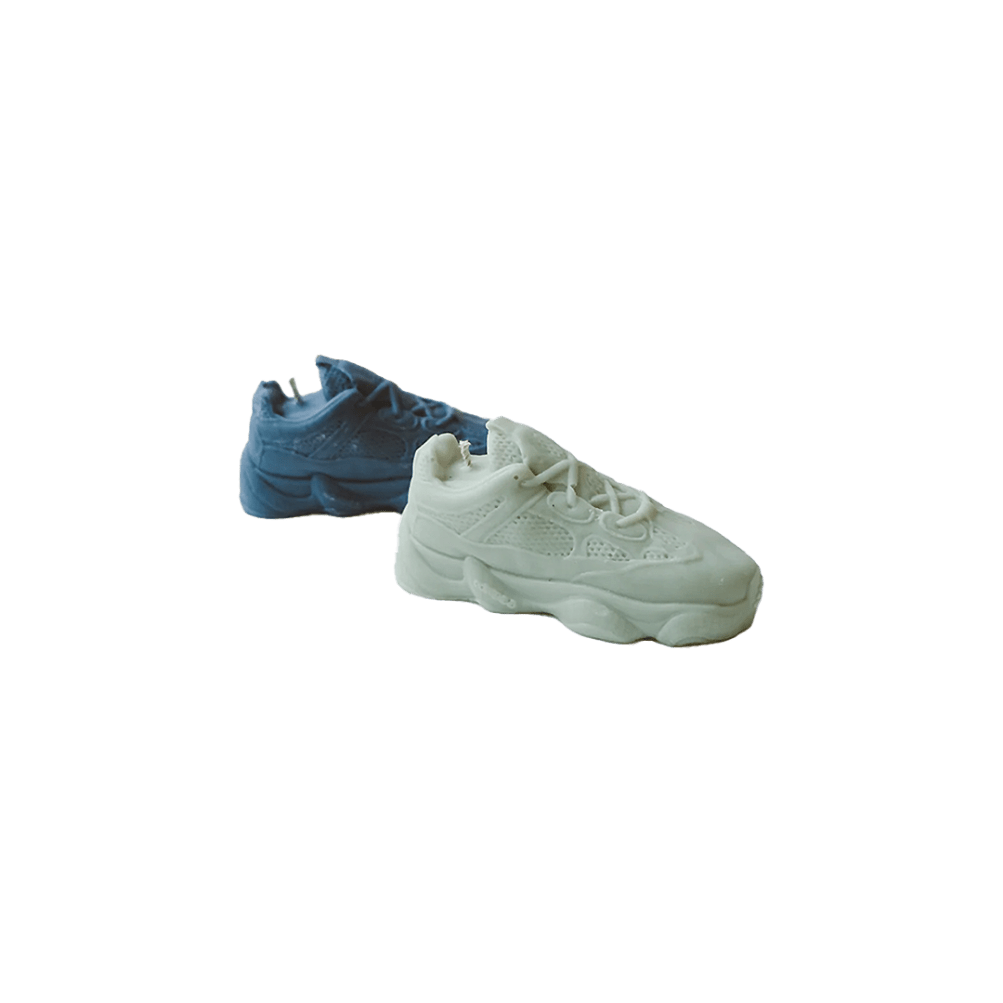 Mini Sneaker Handmade Scented Soy Wax Aesthetic Candle
ajouter
£14.99
A new definition to the freshest sneakers around. A scented candle is one of the easiest ways to add ambiance to any space and these playful sneaker candles offer lush scents and edgy design all in one. Made from 100% soy wax, you can choose from blends of vanilla sandalwood, palo santo, black orchid, and more. That's if you want to burn them at all as they also double up as aesthetic ornaments for your desk or shelves.
MEME JOURNAL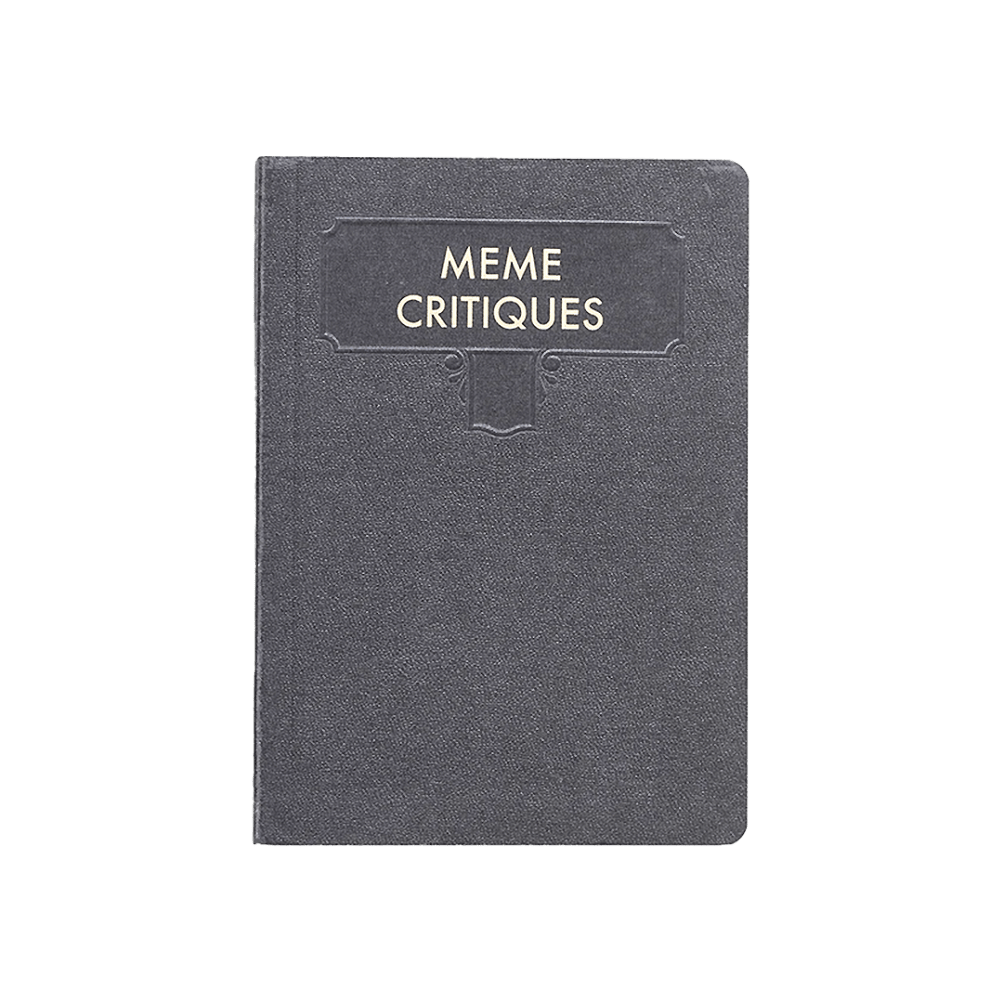 Meme Critiques Journal Black
The Mincing Mockingbird
£15.00
We can't quite explain it, but having a stylish notebook just makes us so much more likely to sit down and study. At university, you will pick up some invaluable knowledge, but, let's be honest, there are memes with similar cultural significance to some of the texts you'll study. So jot down serious thesis ideas along with hilarious Twitter drafts in this sleek Meme Critiques journal from The Mincing Mockingbird, crafted from woodfree off-white paper with a vintage-look cover finished with gold lettering.
LIGHT MY FIRE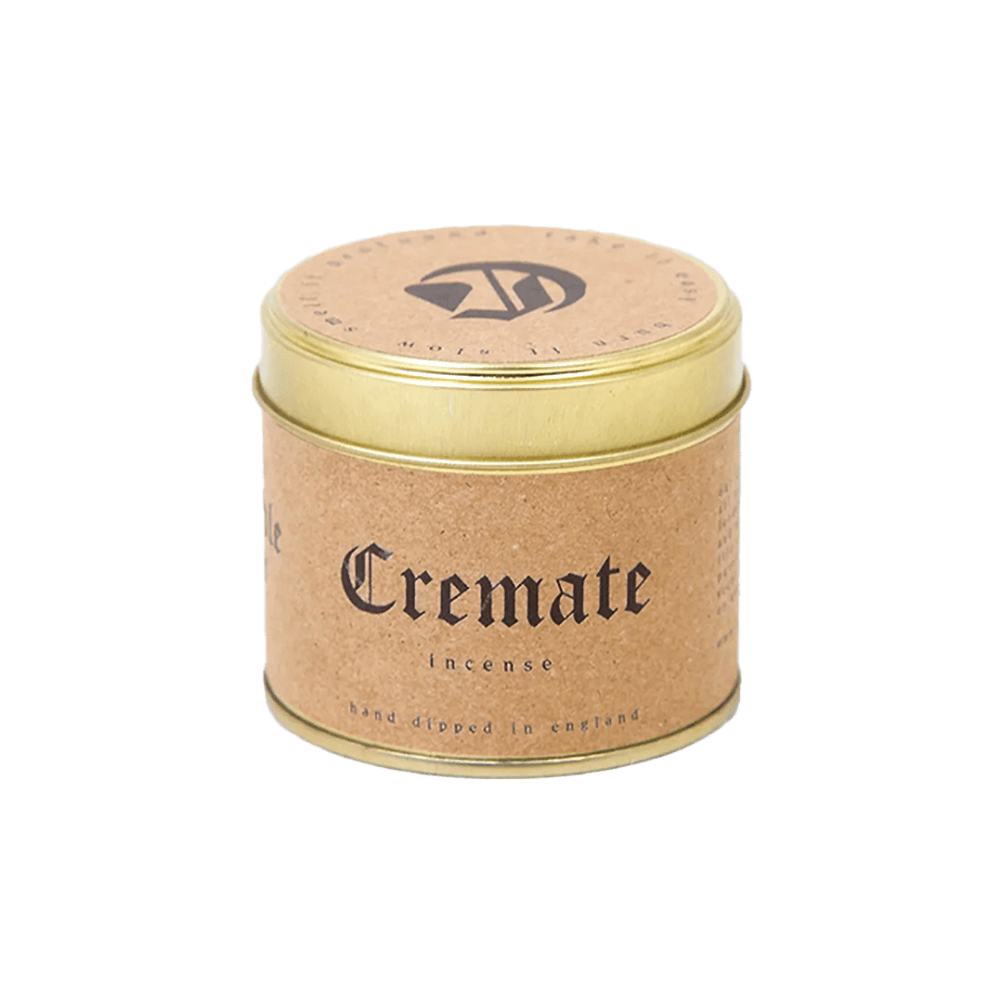 Middle Way Incense Tin
Cremate
£20.00
Spark some incense to instantly revitalise your uni room. Fill your surroundings with luxurious autumnal notes of cedarwood, cinnamon, and grapefruit with this incense tin from Cremate. It's hand assembled in London using 100% natural ingredients and each cone has a burn time of up to 20 minutes. Your occasional nights in just got cosier.
All products are selected independently by our editors. If you purchase anything through this article, Woo may earn an affiliate commission.