All the creative chaos backstage at London College of Fashion's graduate show
The LCF MA show featured 42 designers showcasing their flamboyant, forward-looking graduate collections
image Silvia Draz
words Sophie Lou Wilson
Nothing quite beats the restless, creative atmosphere backstage at a graduate fashion show. The sheer number of varying looks and aesthetics all jostling against each other is an enthralling sight to behold. Models practice moving in their sometimes restrictive innovative looks while designers look on, apprehensive and excited. This is the moment they've been waiting for and, for many, the largest platform on which they've shared their designs to date.
And where better to capture that frantic energy than at London College of Fashion's mammoth showcase of next generation talent? The university's class of 2023 showed their MA collections yesterday evening at Brick Lane's Truman Brewery. Serving as a catwalk show and private view at Brick Lane's Truman Brewery, the event highlighted a range of design disciplines ranging from avant-garde footwear and fashion artefacts to the co-ed collections that took over the catwalk, mixing technical experimentation with an academic eye for thinking outside of the box.
Advertisement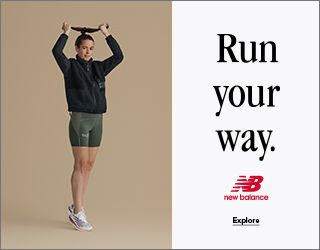 Graduate shows have a reputation for putting boundary pushing and downright bizarre looks on the runway. This season was no different. Millinery took centre stage with dramatic curtain hats concealing models' faces or superhero-style headpieces with bulging insect-like eyes. Meanwhile, extremely oversized gowns ballooned, purposefully sweat-drenched shirts oozed sex appeal and one collection was made entirely from sculptural beading.
In among the chaos, photographer Silvia Draz snapped backstage pics in the final moments before the looks hit the catwalk. Explore the best bits below.
Image by Silvia Draz
Image by Silvia Draz
Image by Silvia Draz
Image by Silvia Draz
Image by Silvia Draz
Image by Silvia Draz
Image by Silvia Draz
Image by Silvia Draz
Image by Silvia Draz
Image by Silvia Draz
Image by Silvia Draz