Las Coloradas' Pink Lakes Are A Trippy Break From Reality
The "blush red" salt lakes of Las Coloradas is one of Mexico's lesser known gems
image Westend61 / Getty
words Lucy O'Brien
Welcome to Wanderlust Wonders: each week we'll be cleansing your feed with a feel-good snapshot of somewhere beautiful, both in and out of this world.
Today, we're taking you to the pastel salt lakes of Las Coloradas in southeast Mexico.
Advertisement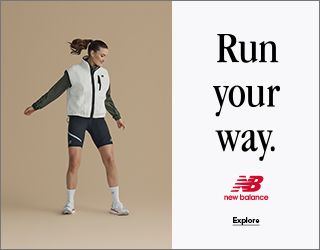 What am I looking at?
When you think of the waters of Mexico, no one could blame you if the bright blue, turtle-filled shores of Cancun are the first that come to mind. But for locals in the Yucatán Peninsula of Mexico, their aquatic landscapes have captured popular imagination for different reasons. Separating the Gulf of Mexico and the Caribbean Sea, the artificial salt lakes of Las Coloradas are far from ordinary: their pastel pink, red and orange colours look like a scene straight out of a psychedelic trip.
The mesmerising colours are the result of the lake's diverse and abundant marine life such as red algae, brine shrimp and plankton. These microorganisms all thrive in waters with heavy salt content. The man-made lakes, which belong to a salt production company, are actually extremely shallow – Mexico's sunny climate means that as the salt water evaporates rapidly in the heat, the marine life becomes extremely concentrated in small amounts of water, allowing mortals to view their vibrant colours.
Tell me more…
Las Coloradas has been a salt mining community for centuries and the wetlands are protected as part of the UNESCO Rio Lagartos Biosphere Reserve, which conserves almost 150,000 acres of dunes, beaches and forests in the Yucatán region.
The reason for the water's abnormal colouring comes down to biology. The microorganisms native to the salt lakes all contain the pigment beta carotene in their biological makeup, which emits the orange-red complexions that typify Las Coloradas.
It is surprising that a manmade destination would attract such an abundance of life. But the hot, salty climate doesn't just attract plankton, it is also a hotspot for flamingos. They are only found on the blue shores of Las Coloradas, not the pink ones, mind.
Are the lakes under threat, and how can we help them?
Local authorities once allowed tourists and locals to be able to swim in the lakes, but this is no longer the case. The decision led to an influx of tourists, all keen to take a dip in the candy-coloured pools. But excessive human intervention and interference with the lakes' natural composition led to the all-important microorganisms dispersing, which made the water lose its beautiful vibrant colours. Swimming is now prohibited, and the waters are slowly recovering to their former glory.
UNESCO protection and on-site guards have reduced human interference with the lakes and are helping the biodiversity of these baffling waters to recover. Now, all we can do is visit for a visually stunning experience – but we're not mad at it. Oh, and if you do, be sure to bring a pair of binoculars; as part of the Rio Lagartos Biosphere Reserve, you'll be sure to come across some beautiful wildlife on your travels (think turtles, flamingos, even crocodiles!).
you are missing out on some content here because you rejected our cookies. want to change that?
you are missing out on some content here because you rejected our cookies. want to change that?
you are missing out on some content here because you rejected our cookies. want to change that?