How to nail Boogie Nights' groovy 70s style
Glam garms inspired by fashion's favourite decade
image Boogie Nights / New Line Cinema
words Sophie Lou Wilson
Fashion and film often look back on past decades with bleary-eyed nostalgia, whether it's TikTok's obsession with Penny Lane in 2000's Almost Famous, Alessandro Michele's maximalist-driven take on Gucci, or Paul Thomas Anderson's Boogie Nights, which turns 25 this month. The 20-year rule – a widely held belief that trends come back into fashion roughly every 20 years – meant that 1997 was the perfect year for a cinematic homage to the 1970s and that, 25 years later, it feels just as sartorially relevant now as it did then.
Fashion revivals cherry pick the best bits from a decade, so you're not doomed to repeat the fashion crimes you witnessed in family photo albums. Instead, there's an opportunity to play with your favourite codes from the 70s, whether that's bold geometric patterns, copper brown tones, or flares. Try mixing these with fashions from other decades to avoid looking costumey, unless that's what you're after. Halloween is just around the corner, after all.
Advertisement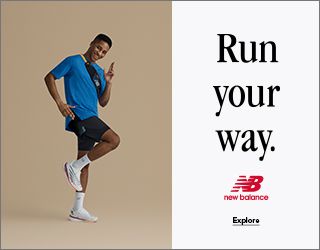 Below, shop our edit of the best 70s bits to make you feel like you're living the retro California dream, from Penny Lane coats to bold button-ups and corduroy suits, these pieces to groovy glam to the max.
GUCCI MAXIMALISM
Men's horsebit monogram loafers
Gucci
£ 645.00
Alessandro Michele's Gucci is an ode to 70s maximalism. Describing the decade as, "the period of greatest liberation" and Gucci's "golden age", the designer's more-is-more silk shirts, chunky platforms and smart monogram loafers pay homage to the era. If you vibe hard with the 70s and want to make an investment to reflect that, look no further than these Gucci loafers, statement yet versatile and perfect for stepping out in style.
PENNY LANE
Flower Quilt Denim Longline Coat with Ivory Fluffy Trim
Skinny Dip
£ 80.00
"Never take it seriously. If ya never take it seriously, ya never get hurt." Penny Lane in 'Almost Famous' might be fictional, but her timeless style and advice has made her an enduring icon all the same. A major proponent of TikTok's 'rockstar girlfriend' aesthetic, all you need to steal her style is a fur-trimmed 'Penny Lane coat.' This iteration from Skinny Dip comes in floral embroidered denim for a Y2K twist on a 70s style. And, for just £80, it doesn't break the bank. All aboard the tour bus.
GRANDAD GROOVE
Cottage Cardigan Brown
YMC
£ 275.00
To channel the 70s, focus on a palette of bright oranges and coppery browns. Grandad cardigans don't have to feel frumpy. This floral intarsia knit from YMC is crafted from a lambswool-blend yarn for a cosy retro effect. Pair with slightly flared denim to finish the look.
DARE TO FLARE
Vintage 70s Wide Leg Denim Trousers
Nordic Poetry
£ 125.00
From exaggerated bell bottoms to subtle wide leg trousers and everything in between, if there's one silhouette we associate with the 70s, it's flares. The controversial shape has come in and out of fashion over the years, but now it's back. Wear vintage wide leg denim with a pointed collar shirt for a head-to-toe 70s look or with an oversized hoodie for contemporary dressed down casual.
SPLASHY PSYCHEDELIA
Slacker Shirt Green
Garbstore
£ 60.00
In the 70s, designers were obsessed with hallucinatory graphics. Blame it on experimenting with psychedelics or new technology pushing prints to wacky new dimensions, but the bolder the print the better. Let your mind run riot with Garbstore's all over print short sleeved shirt. The silhouette takes inspiration from bowling shirts of the 60s and 70s, putting your style on a winning streak.
YOUTH CULTURE
Graphic print V-neck recycled wool-blend top
Ganni
£ 165.00
Ganni's Emma Chamberlain-approved sweater vest is giving 70s style with a digital update by way of 90s acid house raves. The recycled wool blend features splashy striped graphics in an ode to youth culture through the ages, whether you're heading on down to the disco or suiting up for a rave. Wear with dramatic flared trousers and platform shoes to situate this look firmly in the 70s.
COMFY CORDUROY
Wide Wale Cord Zip Shirt Copper
Stussy
£ 145.00
The classic corduroy shirt gets a workwear update courtesy of Stussy. The copper-hued set is 100% cotton and ultra-soft to the touch with a slouchy fit and functional front zip. The pointed collar gives the look a truly 70s finish without it feeling costumey. Wear on its own or with matching corduroy trousers.
MODISH MODERNISM
Vintage 1970s Colourful Block Button Up
Nordic Poetry
£ 68.00
Vintage shops are chock full of 70s-style shirts. Whether on the hunt for psychedelic patterns or disco-ready satin, you're bound to find something on the resale market. This vintage 70s shirt from Nordic Poetry takes inspiration from the modern art movement of the early 20th century. Tuck into high waisted denim for relaxed 70s cool.
GIVE EARTH A CHANCE
Trippy Swirl pool Reusable Bag
BAGGU
£ 14.00
The environmental movement really kicked into gear in the 70s. Channel climate activists from eras past by investing in this trippy reusable shopping bag. It folds up to nearly nothing so you can swerve plastic bag charges while making a retro style statement at the same time.
FREE SPIRIT
Vintage 1970s Brown Crochet Mini Dress
Nordic Poetry
£ 145.00
The 70s championed a homespun, DIY aesthetic through tie dye, hand knits and crochet. Capture this free-spirited essence with Nordic Poetry's vintage crochet mini. The intricate yarn has a distinctly nostalgic feel while embracing the contemporary trend for DIY fashion.
SATURDAY NIGHT FEVER
Purple Swirl High Waist Bootcut Flare Trouser
Elsie and Fred
£ 15.00
It wouldn't be the 70s without disco. Head on down to the dance floor in these purple swirl flares from Elsie and Fred that are worth dancing til dawn in. The eye-catching graphic will ensure all eyes are on you as you bust a move. Wear with the matching fur-trimmed top to go all out in a look as fitting for a costume party as it is for your next night out.
All products are selected independently by our editors from the Woo online store, a carefully curated platform for feel good fashion, beauty, wellness and lifestyle. Discover more here.
Shop ss23's biggest trends
Fresh off the runway and into your wardrobe...