It's clay time! How to get started with at-home pottery
It's time to put down your phone and get your hands dirty with Sculpd's at-home pottery kits
image The Watcher / Netflix
words Sophie Lou Wilson
When was the last time you did pottery? Unless it was your hobby of choice during lockdown, you probably haven't done much since childhood. If that's the case, you're missing out. Think how much you loved playing with Play-Doh and clay as a kid. There's just something so relaxing about moulding cold clay in your hands. The benefits of pottery are myriad, from helping you de-stress to kick starting your creativity. It's a meditative process that happens to be productive.
Now, you might be thinking that all sounds well and good, but who has the time? That's where Sculpd comes in. The at-home pottery brand makes pottery easy and accessible, offering kits suitable for beginners and more advanced potters. Each kit comes with everything you need to get started, including how-to guides and a warm welcome to their online community where fellow potters share their creations.
Advertisement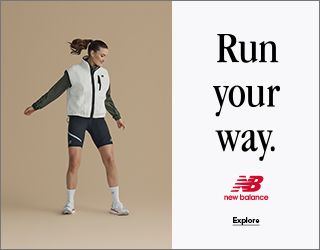 "I'd encourage people to get their hands into clay and give it a go," says co-founder Giles Harrison. "It doesn't take a whole day of preparation. You can make a very small piece in about 10 minutes." With Sculpd, you can create anything from scented candles and flower vases to bookends and tapered candle holders, so you will have some cute and practical homewares to show for your work at the end of the process.
"Often it's just about starting," says Giles. "Once people take that first small step, they realise all the benefits and they realise they can create some really amazing pieces even if they wouldn't have labelled themselves an artist growing up and therefore haven't done pottery as an adult."
Overcoming your fear of failure and doing creative activities just for fun, like we did as kids, can benefit your mental health. Pottery can help you connect with your inner child and regain that sense of play and discovery that was so fundamental when we were children, but that we rarely make time for as adults.
"Pottery's very therapeutic," Giles concludes. "It's a very mindful activity, mostly because you're using clay in your hands so you're not using your phone. Most of our customers say that they get to the end and they don't realise two hours have passed because they've been so engaged in what they're doing."
We think it sounds worth a try, so read on for our selection of the best Sculpd products to get started with, from DIY scented candles to bookend flower vases.
Products are selected independently by our editors from the Woo online store, a carefully curated platform for feel good fashion, beauty, wellness and lifestyle, as well as externally. Discover more here.