Harry Styles pledges over $1 million to Everytown to end gun violence
The pop star's sold out, 42-date Love On Tour will partner with the gun-safety organisation to spread awareness and raise funding
In wake of the Uvalde, Texas school shooting and Buffalo, New York mass shooting, Harry Styles has announced that his forthcoming North American tour – Love on Tour – will partner with gun-safety organisation Everytown to fundraise towards ending gun violence. It was also reported that, so far, the "As It Was" musician donated over $1 million of tour profits towards the Everytown for Gun Safety Support Fund, which helps fund the non-profit's education, research, and litigation.
"Along with all of you, I have been absolutely devastated by the recent string of mass shootings in America, culminating at Robb Elementary School in Texas," Styles wrote in a post on Instagram. "On our North American tour, we will be partnering with Everytown who work to end gun violence, donating to support their efforts, and sharing their suggested action items."
Advertisement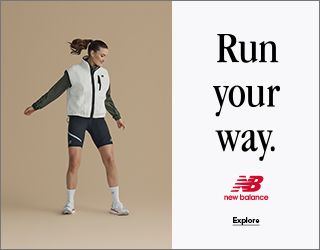 Accompanying the statement, Styles encouraged his fans to "join Everytown in the fight to end gun violence" – sharing links where fans can make donations, themselves.
The pop star first took action against gun violence in 2018, sharing close-up photos of "end gun violence" stickers on his guitar after a show in Dallas, Texas. That same year, he urged his followers to join March For Our Lives – a protest which demanded stricter gun control following the Parkland, Florida shooting at Stoneman Douglas High School.
you are missing out on some content here because you rejected our cookies. want to change that?
Styles' Love On Tour is set to kick off on August 15 and run through November 15 – beginning in Toronto and ending in Los Angeles. All 42 tour dates sold out immediately after opening to the public. According to concert data tracking site Pollstar, Styles' 2021 tour sold nearly 720,000 tickets, making it the highest grossing tour of the year.
Meanwhile – following the Uvalde shooting – Kim Kardashian, Taylor Swift, Olivia Rodrigo, Halsey, and Britney Spears have also taken to social media to share their outrage and calls to action to end gun violence online. "We need stricter gun control laws in America," Rodrigo told fans last week at her concert in Los Angeles.
Yesterday (May 30), Academy Award-winning actor Matthew McConaughey – who is from Uvalde Texas – visited his hometown to meet with families of the 19 elementary school-aged children and two teacher who were killed in the shooting. "This is an epidemic we can control, and whichever side of the aisle we may stand on, we all know we can do better," he wrote in a statement on Twitter. "Action must be taken so that no parent has to experience what the parents in Uvalde and the others before them have endured."
Find out more about Everytown's fight to end gun violence here.