Halloween costumes you can wear all year round
Rewearable costume ideas that won't destroy the planet
image Scooby-Doo 2 / Warner Bros
words Sophie Lou Wilson
So, you've been invited to a Halloween party this weekend but have no idea what to wear. You don't want to buy a whole new costume that you'll wear once then leave in the back of your wardrobe forever, but you don't want to look like you've put no effort into your costume either.
Buying clothes you can wear as a costume but rewear all year round is not only practical, it's better for the environment. 83% of Halloween costumes use non-recyclable oil-based plastics, meaning they're destined to end up in a landfill and, if you only wear them once or twice, it won't take them long to get there.
Advertisement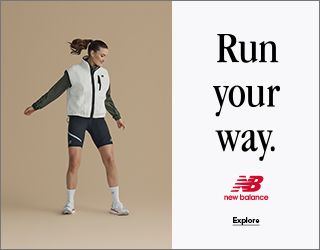 It's time to break the cycle of wear once and discard. This year, think outside the box and source your look from regular responsible clothing retailers rather than ordering a cheap costume online. This way you're less likely to show up wearing the same costume as someone else and more likely to break down the price per wear throughout the rest of the year.
Whether you're in the scary or slutty camp, or prefer to make esoteric pop culture references through your costume, we've rounded up some stylish pieces you can wear this Halloween, next Halloween and for all the days inbetween.
CORPSE BRIDE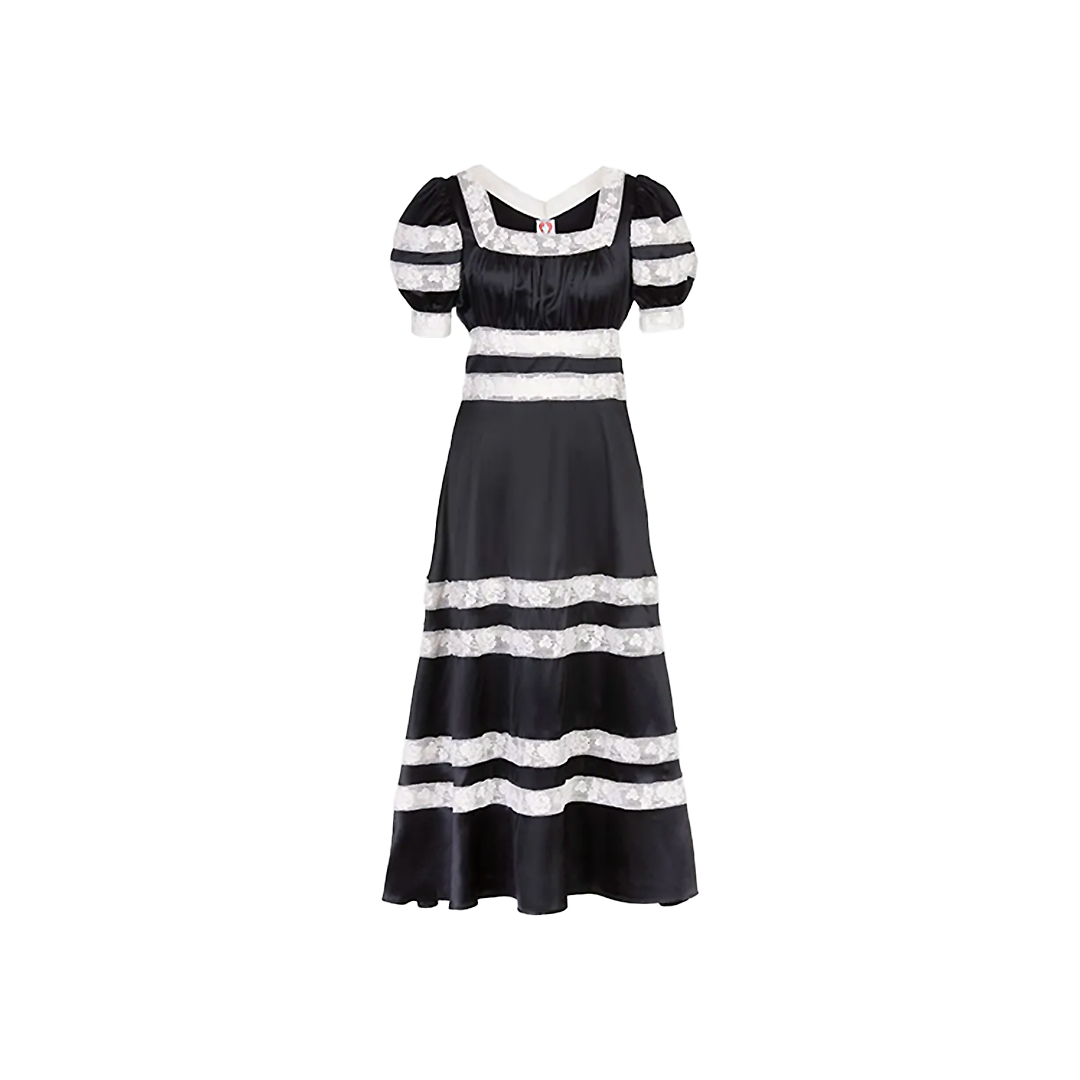 cressida dress - black
SHRIMPS
£ 595.00
Do Halloween in luxury. Shrimps' Cressida dress is truly an all year round statement piece. You probably won't want to be wearing it to a messy house party or all-night spooky rave, but if you know your plans this year are a little more elegant yet still in the spirit of the season, you can't go wrong with a chic black dress. Channel corpse brides, ghostly widows or jilted lovers in graceful black silk with lace panelling for a hauntingly beautiful Halloween look.
ALIEN
onyx baby alien silver necklace
Feather Pendants
£ 120.00
If you're going for a subtle look this year, or you're hunting for the finishing touch to your spacey, alien-inspired costume, look no further than Feather Pendants' nostalgic alien necklace. Designed in a 925 sterling silver, this creepy alien foetus is complete with two black onyx gemstones for an otherworldly finish.
SPACE RACE
alexa chung metallic mini slip dress
Rotaro
£ 120.00
Outer space meets indie sleaze in this Alexa Chung metallic slip dress, available to rent from Rotaro. Another alternative to buying a costume you'll only wear once is to rent your outfit. That way, even if you think you won't wear it again, it won't be a waste of money or end up in a landfill. A metallic slip dress is a low-effort costume you can wear all year round. Just add some bold shimmery makeup to look like you've come from another dimension.
PREPPY ZOMBIE
polo jeans ralph lauren patch vintage 90's rugby shirt
Nordic Poetry
£ 69.00
The good thing about Halloween dressing is that you can basically add a bit of fake blood and say you're a dead [insert literally anything.] Wear this vintage Ralph Lauren rugby shirt to go as a dead prep or rugby player. Simply slap some fake blood onto your face and you can wear the shirt itself over and over again.
FAIRY MAGIC
fila zip-up green tank dress
Nordic Poetry
£ 75.00
If you need attention or you'll die, this one's for you. This versatile vintage Fila zip dress can work as a sporty Tinkerbell costume for you this Halloween. Just add wings to complete the look. Or, if you don't want to buy any costumey accessories at all, it could work as another alien costume.
FROM THE FUTURE
shady queen latifah in black
CHRISTIANAHJONES
£ 75.00
Not only do these Christianah Jones sunglasses tap into the current futurism trend, they also work for any Sci-Fi/Matrix inspired costume. Wear them with all black clothes that you already have in your wardrobe for an instant futuristic costume that will look like you stepped straight out of a time machine.
80S RAVER
aw22 tie-dye mini skirt
AGR
£ 350.00
AGR's rave-inspired collection homes in on rainbow tie-dye and graphic skin-tight pieces straight from a psychedelic free party. Their vibrant tie-dye mini skirt makes the perfect costume piece for an 80s raver look. Complete with a vintage sports jacket and the wide grin of an acid house smiley.
GHOST PILOT
vintage aviator sunglasses
SYLK
£ 16.80
Play the part of an old fashioned pilot haunting the world after dying in a plane crash. These over-the-top aviator sunglasses will help you get into character. This is another costume where all you need to add is a touch of fake blood and you're good to go.
All products are selected independently by our editors. If you purchase anything through this article, Woo may earn an affiliate commission.