Blood tests can spot cancers without clear symptoms, says study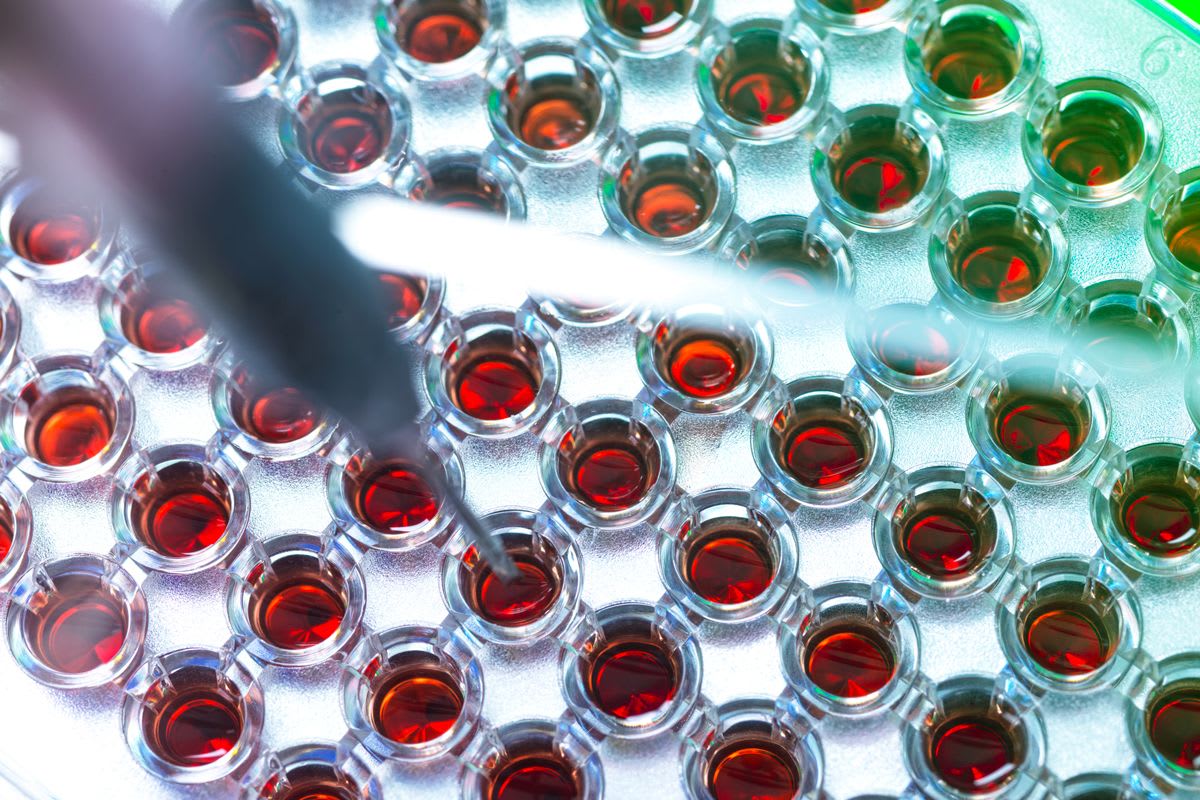 The Galleri test is a huge win for cancer screening, in what doctors are hailing as a 'new era'
image TEK IMAGE/SCIENCE PHOTO LIBRARY
words Eve Walker
Get ready for a game-changer in medicine, and what doctors are describing as a 'new era' for cancer screening, following a successful new study into blood tests that spot several kinds of cancers with no clear symptoms.
The Pathfinder study uses a single blood draw to look for signals of cancer. If a signal that may be cancer is detected, the Galleri blood test also attempts to find the location in the body where the signal is coming. 6,621 adults aged 50 and over were given the Galleri blood test. Out of these participants, 6,529 volunteers had negative test results, and 92 potential cancer cases were flagged, with 38% of these positive results leading to a cancer diagnosis. Many were caught in the early stages and nearly three-quarters were types of cancer not usually investigated with routine screenings.
Further tests confirmed that 35 of these volunteers had solid tumours or blood cancer – equivalent to 1.4% of the participants in the study. Not only did the tests flag the presence of the disease, but it also predicts where in the body the cancer is, saving precious time. Most notable were the test's identification of ovarian and pancreatic cancers, which are usually detected in the late stage and therefore have low survival rates. Out of the 36 cancers found, 14 were early stage and an overwhelming 26 cases were cancer forms not routinely screened for.
Dr Deb Schrag, senior researcher on the study at the Memorial Sloan Kettering Cancer Centre in New York, told the European Society for Medical Oncology: "I think what's exciting about this new paradigm and concept is that many of these were cancers for which we do not have any standard screening."
"The signal of origin was very helpful in directing the type of work-up," Schrag said. "When the blood test was positive, it typically took under three months to get the work-ups completed."
A major trial involving 165,000 will take place in 2023, with doctors hoping that many lives will be saved by catching cancers earlier than usual. However, the technology is still in development. Watch this space…
If you've been affected by any of these issues and want to speak to someone in confidence, contact Macmillan's Cancer Support Line on 0808 808 00 00, 8am–8pm seven days a week