The Caprisongs musician will star alongside Bill Skarsgård in the remake of the neo-gothic movie
Is there anything FKA twigs can't do? The multi-award winner UK singer-songwriter, producer, director and actor has now taken to Instagram to announce she'd be "honoured" to be co-starring in The Crow - a reboot of the neo-gothic 90s cult classic.
While the release date of the film has yet to be announced, filming is expected to start in June 2020. twigs will appear alongside Swedish screen star Bill Skarsgård, who plays the lead character Eric Draven.
Advertisement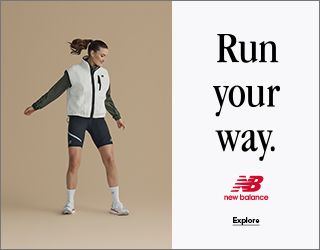 Skarsgård has previously appeared in 2017 and 2019's IT remakes, Atomic Blonde and Clark, a recently unveiled Netflix series. Rupert Sanders, who has worked on hits such as Snow White & The Huntsman and Ghost in Shell, has confirmed he will be directing the reboot.
The Crow first appeared in cinemas in 1994, and tells the story of a murdered musician who comes back to avenge his death and that of his fiance. The cult classic is known for its dark, eerie, and neo-gothic visuals, and received critical acclaim in the years since its release. Tragically, Brandon Lee, son of martial arts icon Bruce Lee, was cast as the anti-hero but was fatally wounded during filming.
Since the 1994 screening, multiple reboots have been attempted. Jason Momoa, Mark Wahlberg, Bradley Cooper, and director Corin Hardy have all been involved in never-off-the-ground projects, in one way or another, since 2010.
FKA twigs most recent stint in feature film acting was in Honey Boy, released in 2019. The London musician and artist – real name Tahliah Debrett Barnett – directed and starred in a short film called PLAYSCAPE in April. It was created to honour the seven finalists for the 2022 Woolmark Prize. She also recently dropped Caprisongs, a fun, flirty, banger-filled mixtape.
In an instagram post, she wrote, "i am absolutely thrilled to announce that i will be appearing alongside bill skardsgård in the crow directed by rupert sanders."
you are missing out on some content here because you rejected our cookies. want to change that?
She continued, "I feel so honoured to be amongst such a powerful team and am already having the best time working on my character lewks with the iconic @kurtandbart2."
We look forward to seeing her (and these soon to be iconic lewks) on the big screens soon… and can't wait to see what she gets up to next.