Emma Chamberlain reveals her top second-hand shopping tips
Charity Shop Sue, move over: there's a new sustainability queen in town
It's no secret that the fashion world loves Emma Chamberlain. The 21-year-old is an ambassador for both Louis Vuitton and Cartier, a Met Gala regular and has graced the cover of various international editions of Vogue and Harper's Bazaar. Not bad for a small town girl!
Earlier this month, she was back at it: flexing her fashion muscles at 2022's Copenhagen Fashion Week. Bringing her dad alongside her to sit front row at Ganni, she looked every inch the wholesome Scandi socialite (which we're guessing is a thing). But she wasn't just there for enjoyment. Because she is the vlogging queen we all know and love, she made sure to clock in for a holiday shift at the content factory.
Advertisement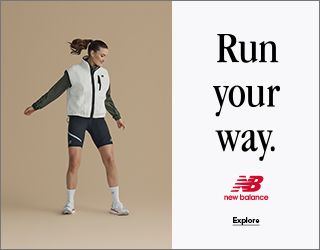 Specifically, she made some time to shoot a "24 hours with Emma Chamberlain in Copenhagen" video for Vogue. Alongside some clearly staged "relatable" moments and a twee-lite fit courtesy of a Ganni-branded sweater vest, she dropped some kind of useful advice.
More a fan of 2 minute TikToks than 12 minute video interviews? Let's cut to the chase: Chamberlain revealed her favourite second-hand shopping tips. Yep, the LV poster girl spilled her sustainable style secrets with us normies…and we're kind of into it. Want to find out more? Keep scrolling.
The bolder, the better
First up, she recommends prioritising unique items that make a big splash, rather than something more low-key. "When I'm thrifting, I'm looking for things that make my brain light up," she explained. "You know when you see a piece and you're like 'Ooh, what could I do with that?' That's a good sign."
Patience is a virtue
Despite standing among the incredibly chic, curated racks of a Copenhagen vintage boutique, she gave some relatable advice which any car boot sale fans probably know by heart. "Keep an open mind and spend a lot of time in there," she adds. "It's a scavenger hunt, be patient!"
Make it an event
If you're more into mooching about your town's charity shops than fighting, tooth and acrylics, over the solitary pair of Tabis which has inexplicably turned up in your local TK Maxx, this one is for you. "Make a day out of it! Go get coffee with your friends after, enjoy."