Humans are getting faster - just ask Eliud Kipchoge
The legendary marathon runner has broken his own world record in Berlin
If you're anything like us, you can enjoy about five minutes of feeling smug at the start of your morning jog before the sweat, heavy breathing and general exhaustion hit you. Some runners, however, are just a different breed. For them, personal bests and rigorous training are just a way of life.
One such person is Eliud Kipchoge. The 37-year-old long-distance runner and multi-time Olympic champion makes breaking records an extreme sport. Case-in-point, the Kenyan-born athlete just won the 2022 Berlin Marathon with a lightning time of 2:01:09, setting a new world record in the process. The best bit of all this was that to reach this momentous achievement, he was actually competing against his own personal best from four years ago.
Advertisement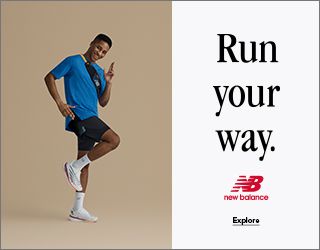 Back in 2018, Kipchoge won the Berlin Marathon with a time of 2:01:39 and set a new record — shaving 1 minute and 18 seconds off the previous world best. Returning to the Berlin sporting event four years later, the pressure was on but he arrived ready to exceed expectations and break boundaries: and that's exactly what he did.
you are missing out on some content here because you rejected our cookies. want to change that?
When asked how he kept up the pace, the runner championed prioritising his mental wellbeing just as much as his physical training. According to USA Today, the champ told reporters post-win that; "my legs and my body still feel young. But the most important thing is my mind, and that also feels fresh and young. I'm so happy to break the world record."
It looks like this approach is pretty effective! Not only is he a world record breaker but the athlete has won 15 of 17 previous marathons he has taken part in, also winning gold medals in both the 2016 Rio de Janeiro and 2020 Tokyo Olympics.
Meanwhile, Eliud isn't the only athlete making waves. Ethiopia's Tigist Assefa, aged just 28, broke the women's Berlin record with a time of 2:15:37 - which is also the third fastest time in history.
you are missing out on some content here because you rejected our cookies. want to change that?
The pair have pushed mankind to reimagine the very limits of human endurance, capability and aspiration. The only question that remains is, what will they do next?