Chimpanzees like attention too, lab-grown blood and more feel-good news from this week
Just a bunch of great news to end the week on…
Another week done and dusted. Give yourself a pat on the back – you deserve it! Winter has officially arrived (at least it feels like it!) and cities around the globe are getting decked out in Christmas lights * Alexa, play Mariah Carey *. Thankfully, festivities aren't the only thing to get excited about. From pledges to helping rebuild Ukraine to AirPods being used as hearing aids, there's been plenty of serotonin-spiking happenings this week. Here's some more of them:
There's been a huge breakthrough in creating a vaccine against Fentanyl, an opiate that is twenty times stronger than heroin and often the cause of accidental overdoses. By making a vaccine as opposed to an antidote, it is believed this could prevent overdoses and the shock a body receives from them happening. It is also specific to the drug, so people with the vaccine can still use other opiates to relieve pain.
AirPods can work as well as expensive hearing aids, apparently. It could allow people with moderate to mild hearing loss to use their AirPods to help them instead of buying expensive hearing aids. It would also be useful for people who feel there is a stigma with wearing more traditional looking hearing aids. It's to do with the way that soundwaves travel through the equipment.
Advertisement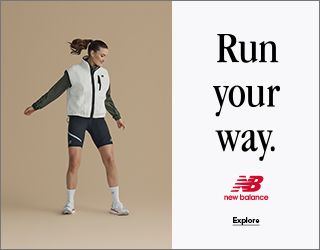 A new report has recommended the Housing First programme which helps to transform the lives of vulnerable people and those with complex needs be scaled up in order to help even more people, due to its success. So far it has supported 579 people across Aberdeen City, Aberdeenshire, Dundee, Edinburgh, and Stirling.
Bukayo Saka, the England football star, has pledged to pay for the costs of 120 life-changing operationsfor children in the Kano region of Nigeria. Most of the people were suffering with diseases including hernias and tumours. All of the surgeries took place last month. Saka said he felt "blessed to be in a position where I can contribute to making the children's lives better through these surgeries."
Dua Lipa shuts down rumours that she is playing (as in singing, not football) at the Qatar World Cup. The Kosovo-English legend said that she might well perform at Qatar one day, provided it improves its human rights stances and record. Specifically, she said "I will be cheering England on from afar and I look forward to visiting Qatar when it has fulfilled all the human rights pledges it made when it won the right to host the World Cup."
Australian Andrew Forrest, who made billions in the mining industry, has announced a fund to help 'rebuild Ukraine". The hope is for the fund to be worth £21bn, he is personally committing half a billion dollars (500 million) to the fund, which is just under three per cent of his total reported net worth. There's aims to grow the fund to 100 billion.
An initiative has been launched by the Global Boyhood Initiative in the UK which is designed to help promote positive masculinity in young boys across the countries. The educational teaching and reframing will hopefully help to challenge the attitudes and unconscious biases in young men that are misogynistic, eventually the aim is for this to lead to a reduction in hate and violence against women and non-binary people.
you are missing out on some content here because you rejected our cookies. want to change that?
you are missing out on some content here because you rejected our cookies. want to change that?
Arsenal women's football club announce first partnership with IL MAKIAGE. The New-York based makeup brand has scored an exclusive partnership with the women of Arsenal FC. The campaign, 'Focus on my Game Face', will promote the passion and skills of the team while aiming to inspire confidence in future generations of game-changers.
Spalding collab with Stranger Things to bring an exclusive basketball collection. The legendary sportswear brand is turning our world upside down with a limited edition range of Stranger Things-inspired basketballs. Taking inspo from the latest penultimate season, the designs revisit some of our favourite locations and characters from the cult series (justice for Eddie!) and we can't get enough of it. Totally bitchin'.
Nicholas Daley x Wu-lu launch charity design collab. As part of his "Dark Haze" collection, streetwear designer Daley is collabing with musician Wu-lu in an exclusive T-shirt. The apparel offers a custom design taken directly from the singer's own illustrations and lyrics. To make things even better, the pair of London-hailing creatives are donating a percentage of the proceeds to Brixton-based charity Raw Material, which works to increase the opportunities of local young artists.
Emma D'Arcy looks incredible at the GQ Men of the Year awards, in which they were listed as part of the list of men of the year. D'Arcy turned up with firey red-pink hair and a sleek leather look. The list of honourees also included Joseph Quinn, Kit Connors, Joe Locke and Sydney Sweeney.
Scientists get lab-grown human brain cells to play 'Pong'. You know that old (actually the first computerised arcade) game with the white blocks and the ball? A bit like tennis? Yeah, scientists from a biotech startup called Cortical Labs have managed to get it to play that game. It's the first "demonstrated example of a so-called 'mini-brain' being taught to carry out goal-directed tasks".
GPs have been told to start bypassing hospital doctors in order to fast-track patients directly to get scans, which could help to ensure people obtain diagnoses for cancer quicker, which could help to save lives. It is said that tens of thousands of quicker diagnoses can be achieved by doing this. Essentially, if a GP thinks there is a concern, they can refer people straight to a MRI, CT, or blood test as opposed to having to confide with a doctor at the hospital.
More lab-grown goods! Blood this time. Science might well have cracked the recipe for growing blood, which is amazing news due to blood donations being more scarce than previously. It also means 'rare blood types' can be less at risk of issues such as sickle cell disease, as the blood can be made especially.
More of an art than a science is an expression you hear from time to time, this is really both, and it is also MAGIC!! Kaketsugi, 'invisible mending' is a technique where you take some fabric from an invisible part of the clothing, like an extra bit of fabric on the inside of a seam. Then you place it over say, a hole from a hungry moth or dog or shark or whatever, and weave it together to conceal the hole! Amazing.
Have a lovely weekend, wrap up warm, smile at people, breathe, stay hydrated!
you are missing out on some content here because you rejected our cookies. want to change that?