Being Black in White Skin
Writer Thelma Chuwa shares her emotional and physical journey to acceptance and self-love
Whether uneven, scarred or devoid of pigment, it can often feel like our skin defines us. This series spotlights the journeys of those who've suffered, sharing their stories, product prescriptions and advice for acceptance.
"But, how does it really feel to be in this skin?"
If I had been asked this question on live TV, I'd probably be reduced to a rambling mess. I must have been asked it a hundred times, and yet, there's still no simple answer. The best way I can describe it is as a tough, emotionally exhausting journey of self discovery and acceptance. A not so fun adventure of conquering one anxiety after another, but ultimately, one I'm proud to have been on.
Advertisement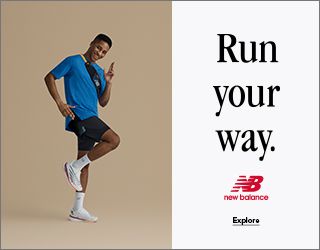 I'm a Nigerian born with Albinism. I'm grateful I come from the Igbo tribe, which is mostly welcoming towards diversity. My grandmother, for example, even named me "Oluomachi" when she first met me, which literally translates to "the good handwork of God".
When I was little, I hardly understood that there was something unique about me - I felt like I was just a special flavour. My parents treated me normally, and even when I got special attention I never thought much of it. But then I encountered the real world. In elementary school, I stuck out like a sore thumb and was called names like "Oyinbo" (meaning white person). Kids avoided me, as if my condition was contagious. Everywhere I went, the reactions were the same: awed, wary and hostile. I felt like an alien kid; a creature right out of Star Wars.
"The best way I can protect myself is by protecting my skin, and wearing it like I'm proud of it"
My parents, always supportive, made the journey easier for me. My mother especially, watched over me like a hawk and made sure I had what I needed. She protected my skin more than I did. Her love was like the breastplate of my armour. She used to tell me that one day I would love my skin wholeheartedly, especially if I followed her rules. She bought me protective clothes – even five minutes sun exposure is a major risk – and taught me how to avoid the scams, from individuals, businessmen and companies who say they have creams to erase my freckles (absurd and impossible).
There are a lot of stereotypes and outrageous beliefs surrounding albinism. Some people say we're ugly, dirty, cursed. We're treated with contempt, perceived as outcasts. We're traumatised by these reactions and have a lifetime of healing to do. Albino lives matter too.
The best way I can protect myself is by protecting my skin, and wearing it like I'm proud of it. I wear clothes that make my skin sing, so if people want to stare, I can give them a good reason to. I take so much care of my hair that people are in awe when they see it. I choose elaborate styles and braid it with bold colour combinations. It means my albinism isn't the first thing they see. I've educated the people around me, both on an emotional level (please don't make comments like that) and a physical one (this is why I have to use an umbrella in the sun, and wear special glasses and sunblock).
Once I decided that my condition wasn't going to hold me back, things changed. In refusing to be predictable, I deny others the opportunity to stereotype or label me. I have a life and I need to live it. I am unapologetic about who I am. I no longer shy away from my skin, or down when someone is acting purposefully ignorant.
When I think about it, it's completely refreshing to be black in a different way. I'm always excited to learn how things apply to me differently. Being different means I get to set a standard for myself and don't have to be judged by others. Pacesetting is one of the foremost benefits of being in this skin. I feel like I can get to do what people haven't done before. I can open doors for others. I take the name my grandma gave me as reassurance that I am wonderfully made, because the first step to living a more comfortable life is accepting – and celebrating – yourself. Do what works for you. Choose your style and rock it; wear the best clothes; style your hair. Mingle as if you weren't any different from other people. The most important thing is that you fight for yourself. For your right to live and be happy.