I Tried The Infamous Workout At Barry's Bootcamp - Is It Right For Beginners?
The red room, the shakes, the sweat – this is what to expect from the famously intense workout
image Barry's Bootcamp UK
words Rhys Thomas
Barry's Bootcamp, the fitness classes that started in Los Angeles almost twenty-five years ago, has achieved global cult domination. It's the place with the delicious looking shakes, the A-list members, and yes, that windowless red lit room that says underground club night more than gymnasium. Fans include taste-making podcasters like How Long Gone's Chris Black, models, and full-on celebrities like Harry Styles and David Beckham (they were both in the same class once), and on a rainy Thursday night in January, I was about to join their ranks.
There's now seven Barry's in London, one in Manchester, and one in Liverpool. The entrance of the 'London East' branch of Barry's feels like one of those fancy hotel-cafes. The check-in desk is directly in front of you, there's a 'fuel bar' on the left (where you can collect the infamous shakes from after a session), and a nice candle burns at the desk – no smell of sweat and iron here (yet). There's also merch and training gear, if you want to be a real squadron about things. I'm greeted by two very friendly people , one of them asks me which class I'm there for and helps me with everything I need including a small towel to take with me into the session, a large towel for the showers, and a number (which is important when you get to the actual workout).
Advertisement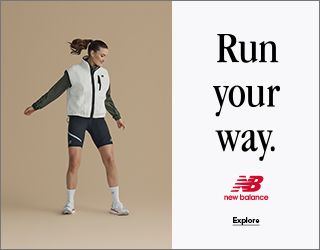 The changing rooms are busy. It is 6:40pm on a Thursday, which in London is optimal going out time; but by similar logic, is also optimal time for saying "not tonight, it's a Thursday, this is technically a weekday even if London has other ideas – I'm going to do a workout". Either way, it's busy. A mix of people, many in the white shirts you'd associate with The City, are dressing up and dressing down. You have room, there are lockers, coat racks and room under the bench, but you don't have a lot of room. The ages range from early 20s to probably 50s. Despite people going in and out of the showers, it isn't wet or humid. The complimentary gel smells great. There's also shampoo, conditioner, face wash, body lotion, q-tips, and deodorant. The dressing room for women has complimentary tampons in addition to the above, according to the website. This all adds an accommodating and relaxed experience to the gym: I can shower and it feels luxe, I don't need to worry about shower gel exploding over my laptop (which has happened before), nor do I need a clunky deodorant in my bag all day. I slather on more body lotion than I would at home, too.
Waiting outside the workout room, the instructor asks for the new people – we go over and into the red room.
The red room is, well, red. The lights are red, the walls are mirrors, and everything else is black. We're given a whizzing tour of where the equipment is (dumbbells, kettlebells, resistance bands, and treadmills),taken through how the treadmills work, and how to operate them safely. Much of the intimidation from the workout comes from the look of the place (which tbf makes it hard to see what you're doing), but this is quickly something I feel I'd get used to. Also, I did have a great workout. The room and atmosphere definitely feels like it's optimized for you to push yourself and completely focus on the workout. There's air con too, and you'll be very grateful for it.
The experienced people are then called in, the music (in this session a load of house bangers and floorfillers, from the likes of Swedish House Mafia, Tiësto and Fred Again) start blasting – my Apple Watch pings me a sound warning within a few minutes – and the instructor with a handless microphone a la Britney riles us up loudly over the music, telling us to get to either the treadmill or the floor (where you do the strength exercises). I decide to go to the treadmill (fancy ones from Woodway), to get the part I'm most dreading over and done with. And then we're off.
you are missing out on some content here because you rejected our cookies. want to change that?
Barry's Bootcamp is a series of 50-60 minute high intensity interval training sessions. Thursday is 'Abs & Ass'. Not much is made clear when you get in there, except what to grab and where to go. Then, it's a case of listening out for what the instructor tells you to do and keeping up as best you can. The session is split into half an hour on the treadmill, followed by half an hour of strength and resistance work focused on … you guessed it! Abs and ass. The treadmill section involves running at internals of intermediate, and fast paces, with inclines every now and again. I haven't done half an hour of running in a long time, and really didn't think I was going to manage it, but I found that if I focused on the lights and music (hard not to do) I was able to zone out the thoughts about being exhausted and worried I'd collapse pretty well.
Half an hour done, I walked my jelly legs over to the weights rack and chose some 'medium' weights. The subjectivity allows people to make sure they push themselves as they need, which is a good thing. This segment included a lot of squatting, lunging and crunching, making use of resistance bands and dumbbells, with some pilates-style fluttering in there for good (slightly painful) measure. I actually enjoyed this part, I felt the pace was quicker than I typically go when doing a similar workout, but that I also wanted to keep pushing myself. At the end, there was a little bit of stretching (though a fair few people left). For the record, you can apparently burn as much as a thousand calories in these sessions. I was tired, and thinking about those shakes they do.
I enjoyed, and I would go back. I think I'd like more guidance if I was a complete beginner (it's quite hard to see demonstrations of exercises while you're there because it's dark and crowded, and if you're watching more than doing, it's not ideal), but the coaches are nice and approachable, so after a couple sessions and questions, you should be able to get into the swing of things. Despite their bootcamp-style encouragement, they will also tell you not to do anything that might cause injury (my back started hurting so I went slower on the treadmill than she said we should at one point, and I didn't feel bad about it). The intensity is infectious, and while I generally prefer natural lighting and a bit more of a chill environment while exercising (my typical spot is an industrial looking boxing gym in a disused railway arch, for example) every now and again, for a real shock to the system, I could my see myself going to Barry's. I'm thinking about it far more than I thought I would.
It's pretty expensive at £20 a session, though you can get it to be cheaper by buying a bulk of credits, but then you're paying a few hundred upfront. Monthly memberships start from £125. But if that's all within your means, you're guaranteeing a good atmosphere, a fierce workout, and plenty of chic complementaries and service to help you feel good post-workout. Doing HIIT every day can be pretty draining, so you don't want to be there every day anyway. Barry's recommends three or four days a week for 'optimal' results.
The first class is £9, should you want to give Barry's a go yourself.