What is the acts of service love language?
A compatibility and relationship expert helps you get to grips with the acts of service love language
Hey, who doesn't love a cuppa being made for us without having to ask? Coming home to a fancy meal or your fave takeaway? Well, as it turns out, this form of receiving affection can have deeper psychological roots that we may think. Dubbed 'acts of service', this is one of the five love languages that help us connect and express affection to those we love.
ICYMI: there are five love languages in total: words of affirmation, quality time, receiving gifts, acts of service, and physical touch. The concept was created by Gary Chapman in his book The 5 Love Languages: The Secret to Love That Lasts, which talks all about how to use the framework of love languages in order to communicate and express romantic needs and love.
Advertisement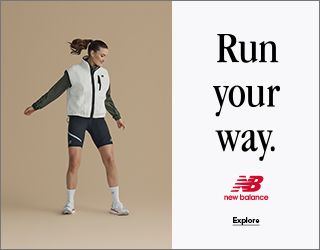 Woo chatted with match-making expert Louella Alderson, Co-Founder of So Syncd, a dating app that matches compatible personality types, to get the low-down on what acts of service really means – both receiving it for yourself or learning how to best give it to a partner.
What are acts of service?
Alderson explains that "acts of service are gestures or acts that show love and care. They are done with the intention of showing appreciation or helping a partner out in some way. Examples of these acts can include doing household chores, cooking dinner, running errands, taking care of children or pets, helping with a project or job, and providing emotional support."
Acts of service is my love language…
You know the saying: "you don't ask, you don't get"! Here's how to open up to your partner about acts of service being your love language.
"Let your partner know exactly what you would like them to do more often," says Alderson. "You can frame it positively by saying 'I would really appreciate it if you could [insert things they could do to make you happy here].' Asking a partner to do things for you in this way works better than criticising what they don't do."
Acts of service is my partner's love language…
If you want to support a partner whose love language is acts of service, listen up!
"If this is your partner's love language, I'd recommend doing things to make their day easier. This could be cleaning the house, making them dinner, or taking the dog for a walk. They will notice and appreciate the effort you make."
Are love languages even important?
Well, according to dating sites, relationships therapists and many couples counsellors, yes. For Alderson, openly communicating your love language to someone you want to build a healthy relationship with is time well spent, and is vital when communicating your emotional needs.